Engine Specifications and Fuel Efficiency of the 2022 Hyundai Elantra
By Product Expert | Posted in Hyundai on Friday, November 4th, 2022 at 2:05 pm
What is the Engine Performance of the 2022 Hyundai Elantra?
One of the main elements in the vast and ongoing attraction of Hyundai cars in the auto industry is their remarkable engine performance. The 2022 Hyundai Elantra is one such car with an unusual blend of style and substance. If you're interested in knowing more about the engine specs and fuel efficiency this automobile offers, you can read this blog post from Third Coast Auto Group in Austin, Texas.   
---
You may also read: Are you looking for an auto loan in Austin, Texas?   
---
2022 Hyundai Elantra Engine Specifications   
Let us start by informing you that four trim levels are available for the Hyundai Elantra: SE, SEL, N Line, and Limited. The price of the 2022 Hyundai Elantra SE is $19,850, while the cost of the Hyundai Elantra Limited is almost $6,000 more. Nevertheless, your vehicle will perform better if you spend the extra money.   
A 2.0-liter inline 4-cylinder engine with 147 horsepower is included in the Hyundai Elantra SE. On the other hand, the Hyundai Elantra N Line is a sedan with a 1.6-liter 4-cylinder engine that produces 201 horsepower. Therefore, the N Line trim will be a better option if you search for more excellent acceleration!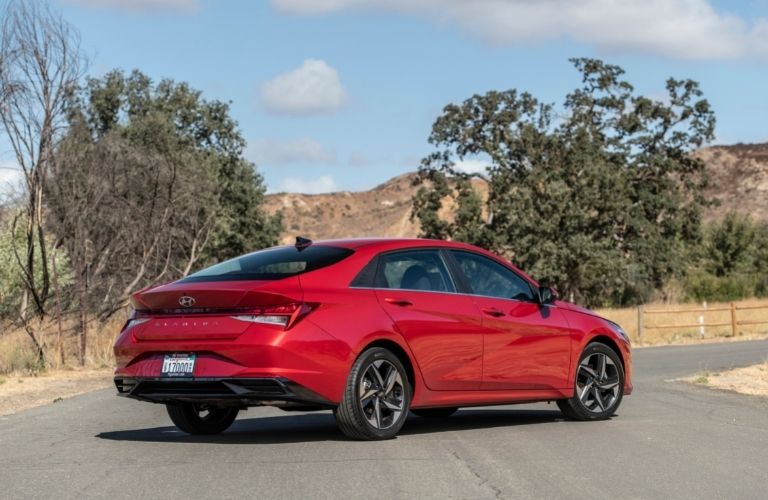 Fuel Efficiency of the New Elantra   
If we now turn our attention to the 2022 Hyundai Elantra's fuel economy, you will be very impressed. The city and highway mileage ratings for the new Hyundai Elantra SE are 33 mpg and 43 mpg, respectively. On the other hand, the 2022 Hyundai Elantra Limited gets fuel efficiency ratings for the city and the highway of 31 mpg and 41 mpg, respectively. Furthermore, a 12.4-gallon gasoline tank is standard on every trim level of the Hyundai Elantra. Therefore, all trims of the 2022 Elantra are suitable if you want to purchase a car with excellent fuel efficiency.   
---
You may also read: Should you buy a used car? We have the answer!   
---
There you have it! We hope that this article has been beneficial to you. If you are a resident of Austin, Texas, swing by our dealership at your convenience. We would love to show you our used car inventory!